EPG MAKES CHOCOLATE EVEN BETTER
One delicious milk chocolate square, formulated with EPG, has 41% fewer calories and a 50% reduction in saturated fat compared to an equal serving of a full-fat chocolate square. All while maintaining the same velvety richness and pleasing snap chocolate lovers crave.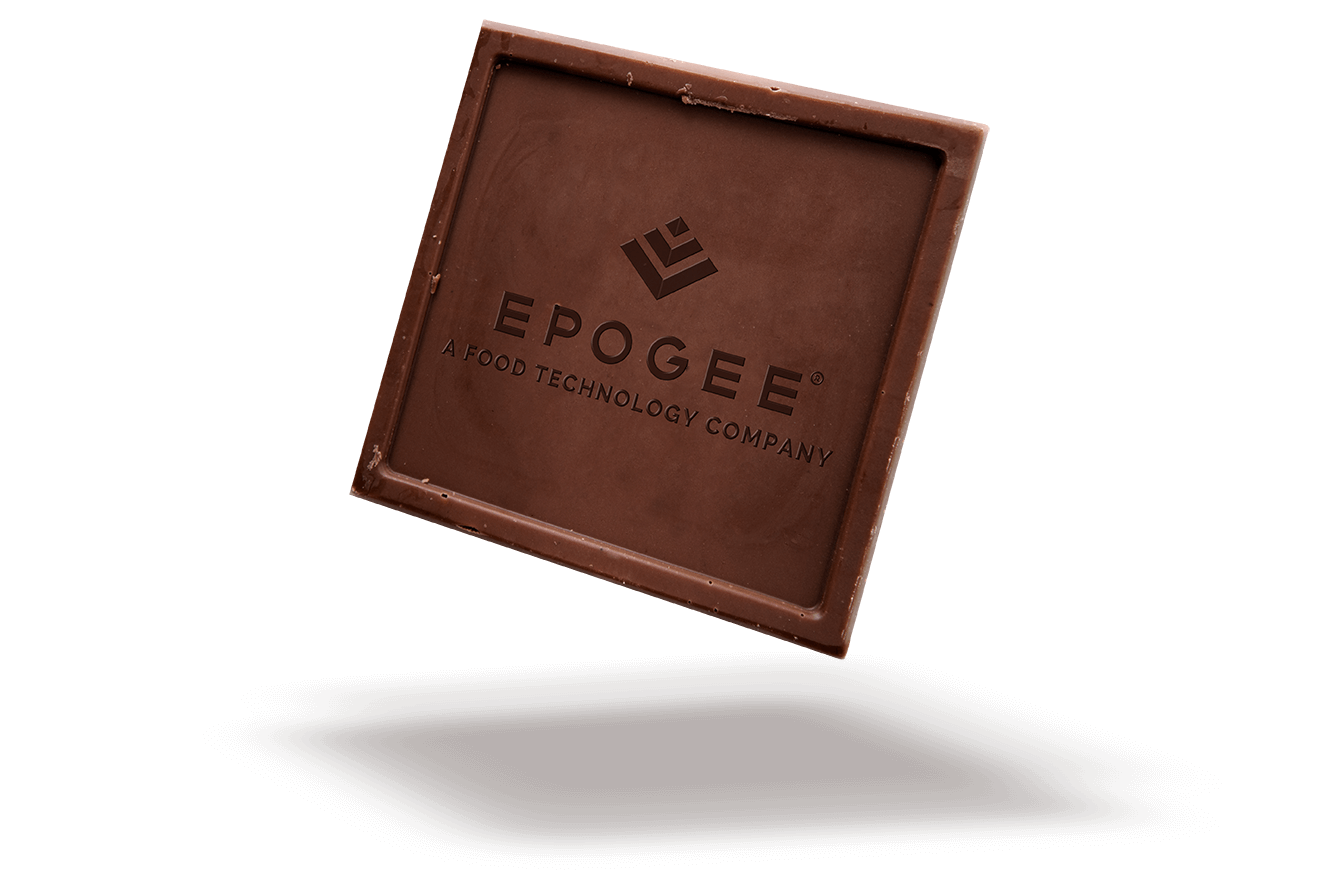 COMPARISON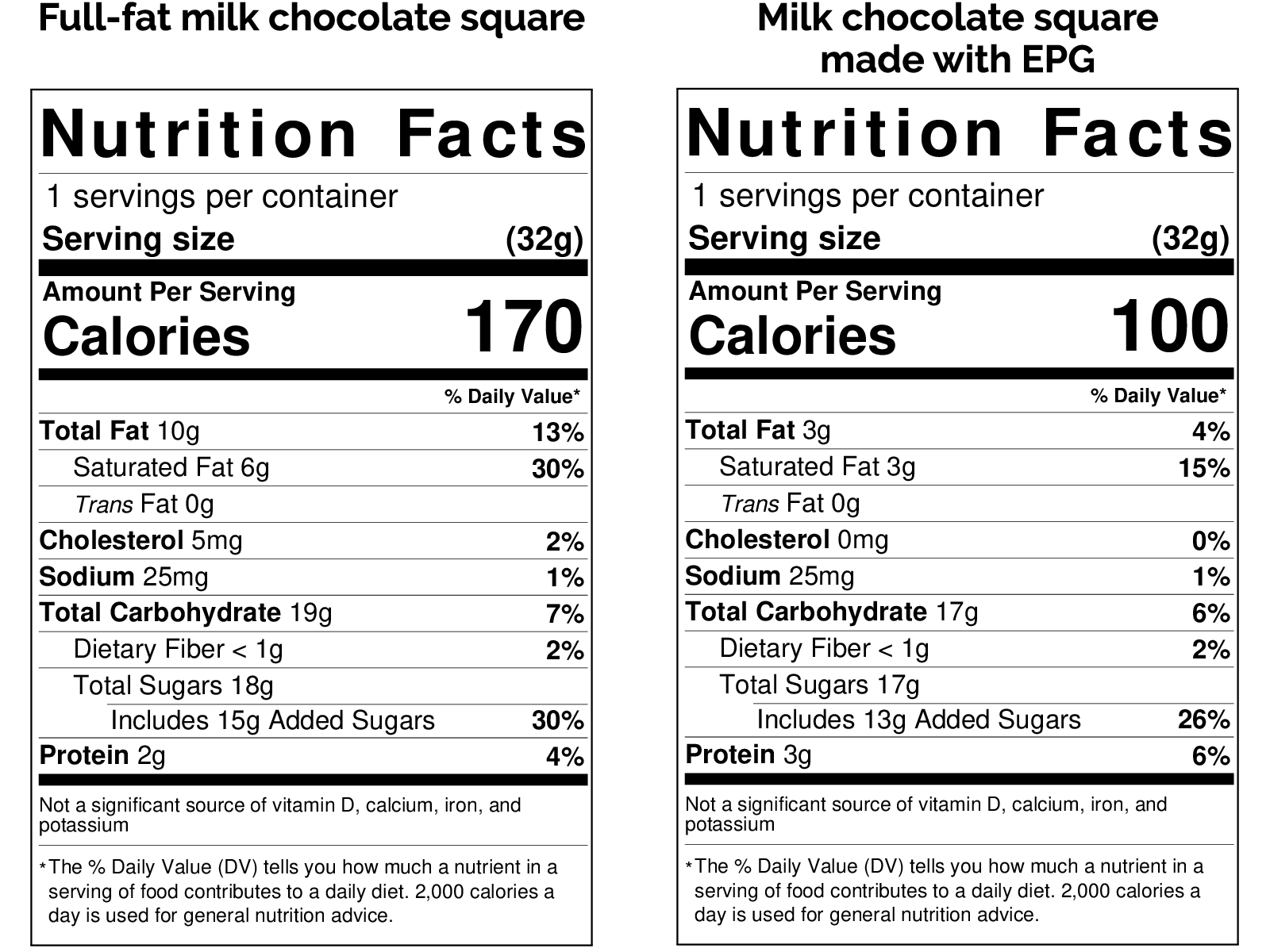 DOWNLOAD OUR WHITEPAPER
Find out how you can drastically reduce calories in your products and keep all the flavor.