MEAL REPLACEMENTS THEY WILL LOVE TWICE AS MUCH
Satisfy consumers so they do not miss a thing.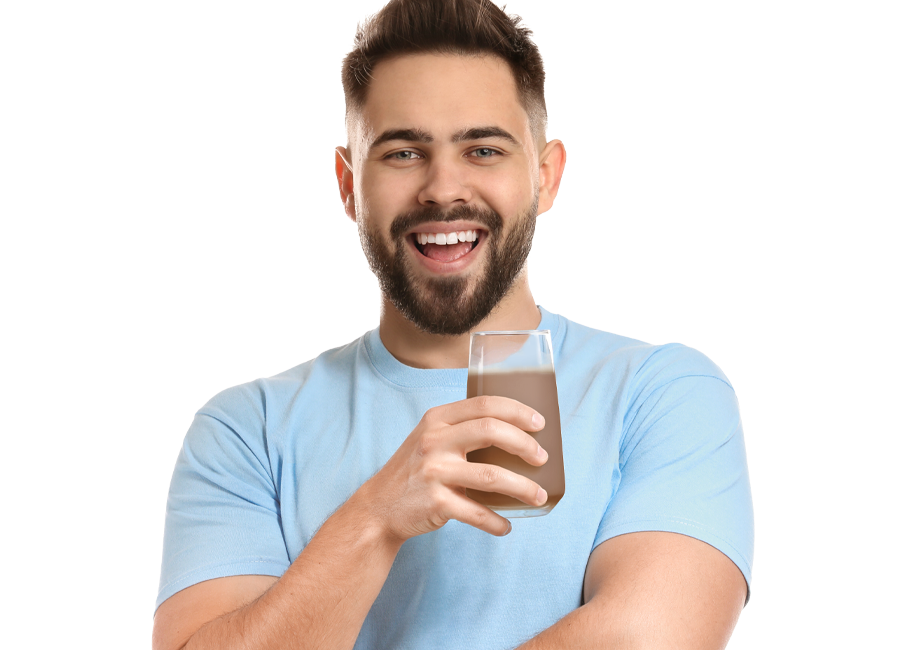 EVEN BETTER MEAL REPLACEMENTS
EPG delivers the same taste and texture of traditional fats with dramatically fewer calories from fat, so you can delight consumers with delicious meal replacements that are healthy and satisfying.
For example, a typical meal replacement beverage has 400 calories and 24g of total fat per serving, while a meal replacement beverage made with EPG offers a much skinnier 240 calories and a fraction of the fat, at just 5g total fat, per serving.
With EPG, you can help consumers keep on track with their wellness and weight loss goals—and provide a little stealth health—with food that tastes great and is better for their bodies.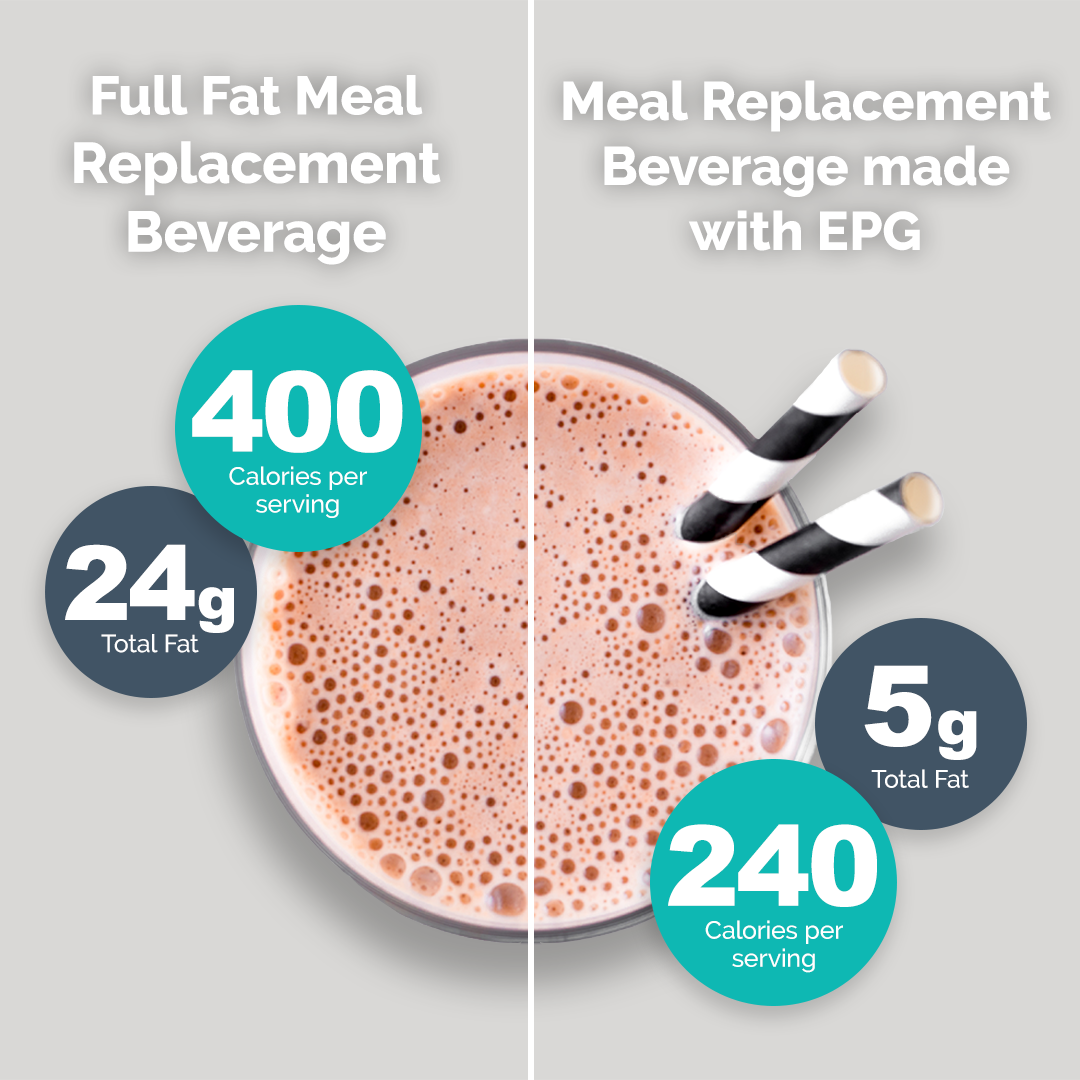 Meal Replacement Beverage
79% Reduction in Calories from Fat, 40% Total Calorie Reduction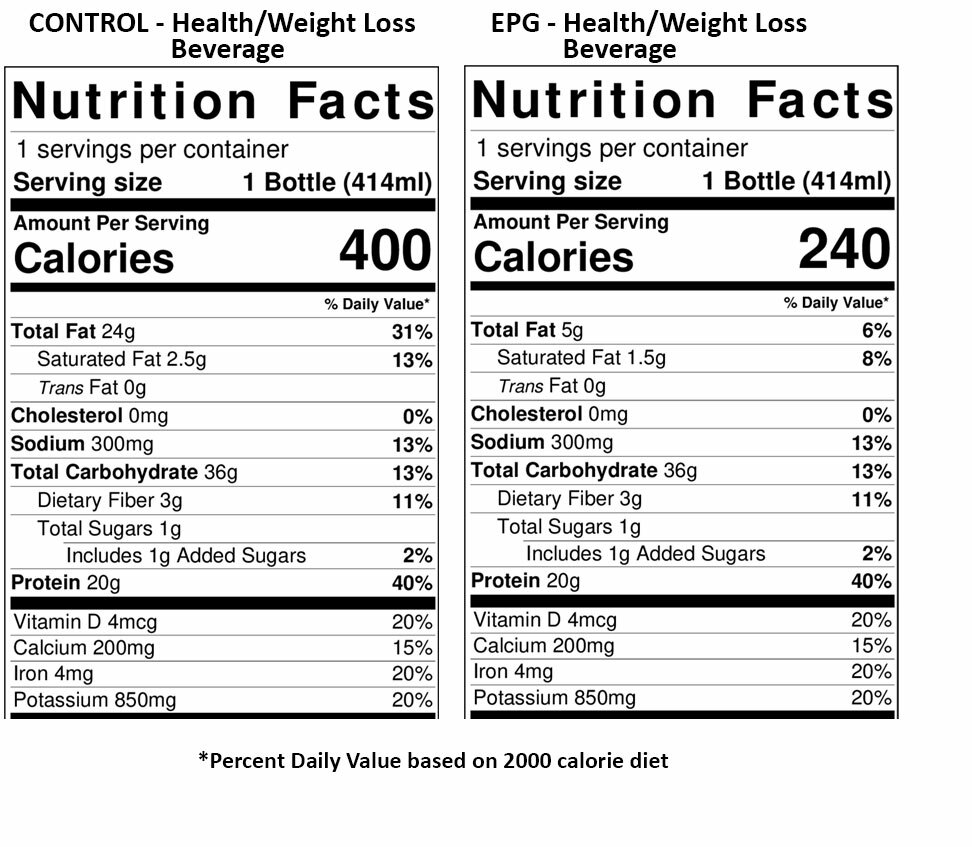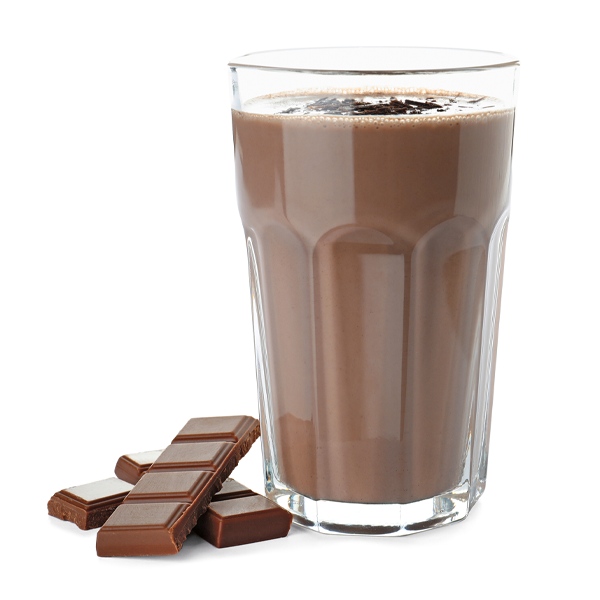 GROW YOUR BRAND WITH EPG 
EPG opens new market opportunities for food and beverage companies who want to make their indulgent products more permissible and their feel-good products better. You do not have to compromise consumers' enjoyment for calorie reduction.
What does that mean? With EPG, you can:
Expand opportunities for brand extension
Maintain taste of your beloved iconic brand
Attract a new audience
Build a competitive advantage
Grow market share

FAQs
How is EPG different than fat substitutes?
Because EPG has a melting point of 102º F, it remains solid at body temperature and does not present any gastrointestinal side effects.
Can EPG replace all the oil or butter in my recipe?
EPG can replace 50% to 85% of fat in a formulation, depending on the application.
Does EPG have any label claims?
EPG is GMO-free, gluten-free, allergen-free, trans-fats-free, vegan, kosher and Halal.
What does EPG taste like?
Like other neutral vegetable-based fats and oils, EPG takes on the flavor of the food it is used in.
How is EPG listed on an ingredient statement?
EPG is currently being labeled as "EPG (modified plant-based oil)"