APPLICATIONS THAT WIN CONSUMERS
EPG boosts your brand's potential for growth by satisfying the demand for healthy and tasty foods.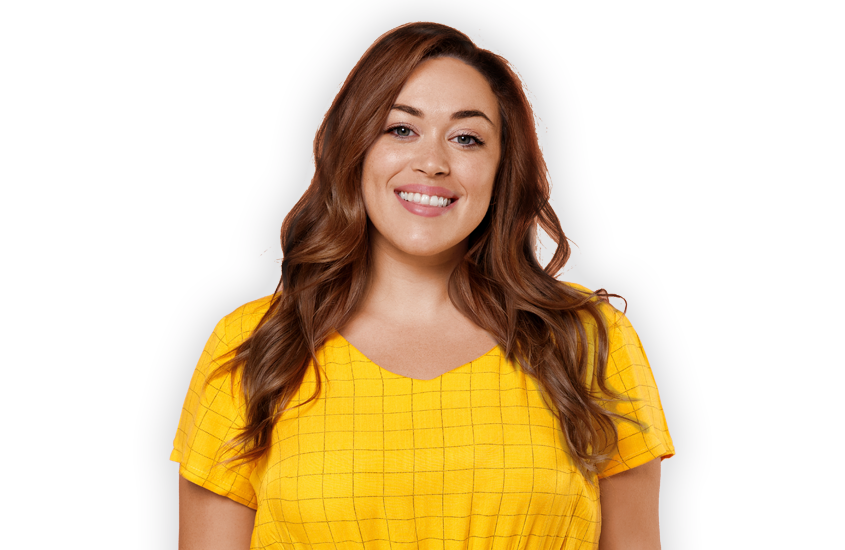 TASTY AND TRENDING
From delicious indulgences to everyday healthy eats, EPG wows consumers with better foods they'll want to put in their carts again and again. Sound too good to be true? Click on these applications to get the real story.
EPG IN BRANDS PEOPLE LOVE
When it comes to what they eat and drink, consumers are looking for two types of products:
indulgent foods that are better for them
healthier foods that taste amazing
With EPG, you can give them both, with delicious-tasting products that are better— with a dramatically improved nutritional profile, drastically fewer calories, and absolutely no trade-offs.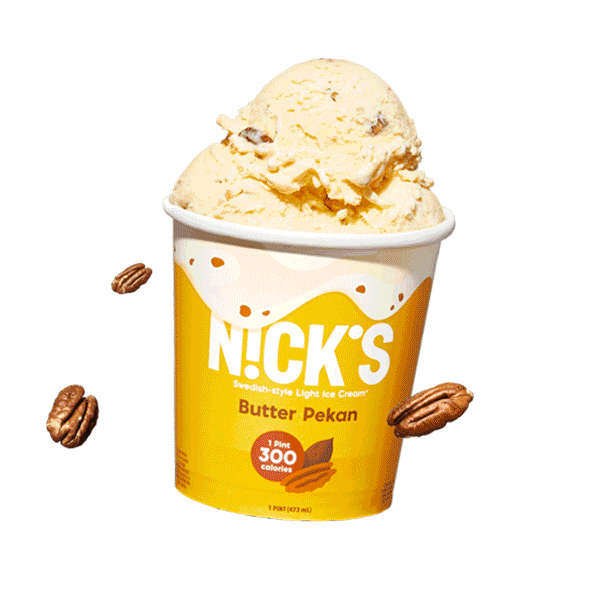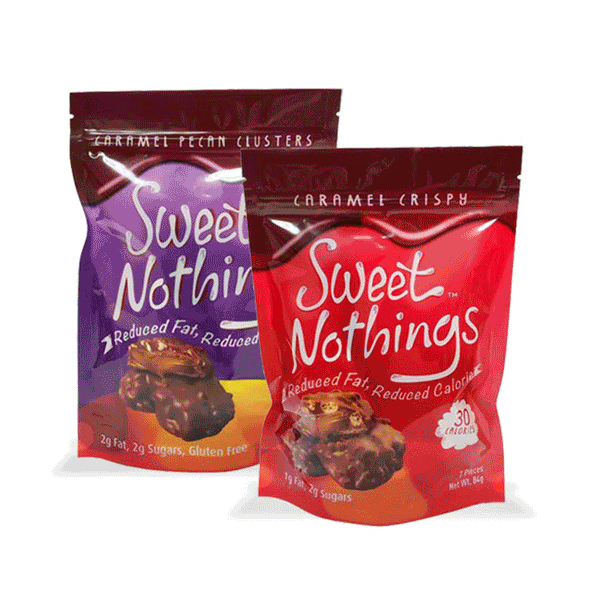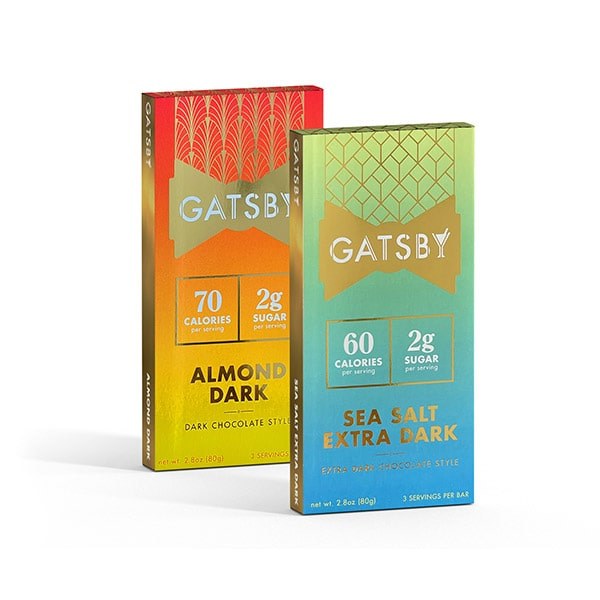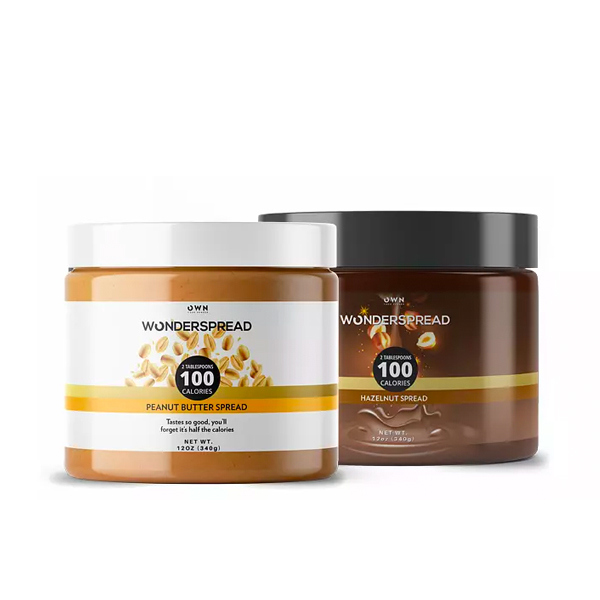 EXPAND YOUR BRAND'S HORIZONS
EPG opens new market opportunities for food and beverage companies who want to make their indulgent products more permissible and their feel-good products better. Now, you do not have to compromise consumers' enjoyment for calorie reduction.
What does that mean?
No matter if your brand is big or small, with EPG, you can:
Expand opportunities for brand extension
Maintain taste of your beloved iconic brand
Attract a new audience
Build a competitive advantage
Grow market share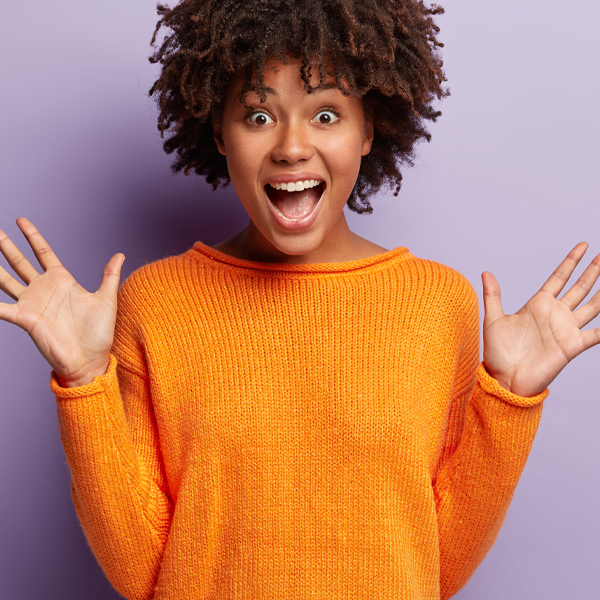 DOWNLOAD OUR CASE STUDY
Find out how you can be the leader in your category by providing better foods that keep consumers coming back for more.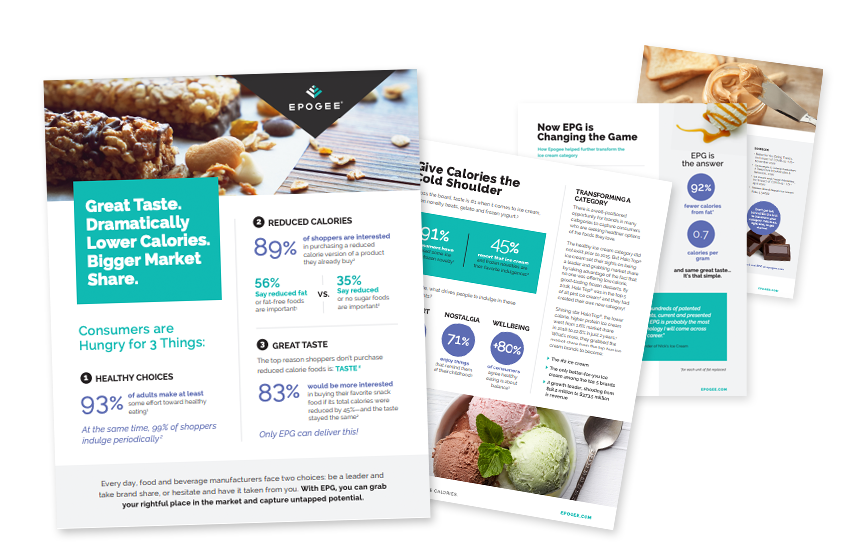 Consumer Appeal + Less Calories = New Market Opportunities

Our proprietary alternative fat is proven safe and effective, GMO-free and can be used in a wide variety of applications. If your product contains fat, it is ready for reformulation with EPG alternative fat.
EPG has achieved 22.5 million servings consumed with no digestive issues and GRAS status from the FDA achieved in 14 applications, with more to come.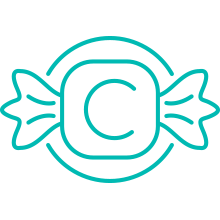 CONFECTIONERY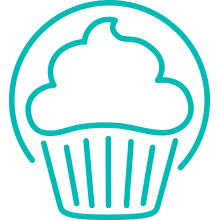 BAKED GOODS, BAKING MIXES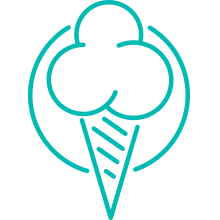 FROZEN DAIRY & DESSERTS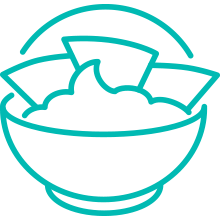 SPREADS, DIPS, GRAVIES & SAUCES

NUT BUTTERS & SPREADS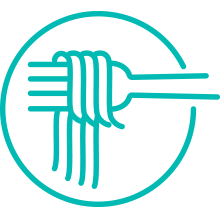 GRAIN PRODUCTS & PASTAS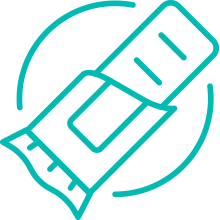 PROTEIN/MEAL REPLACEMENT BARS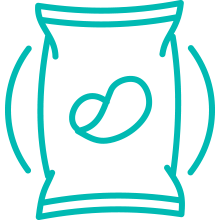 POTATO / CORN CHIPS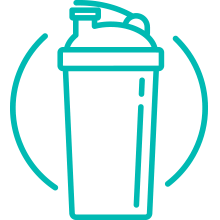 BEVERAGES / BEVERAGES BASES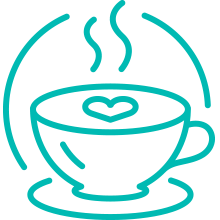 SPECIALTY COFFEE / TEA
DAIRY PRODUCT ANALOGS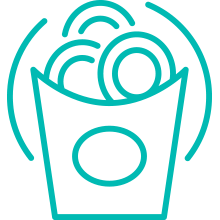 BREADED/BATTERED PROTEINS & VEGETABLE PRODUCTS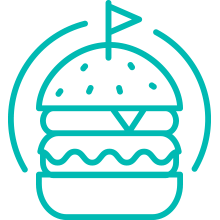 PLANT-BASED PROTEINS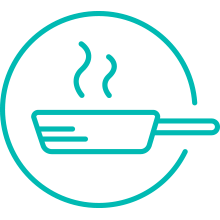 FRYING
TRANSFORM YOUR LABEL
EPG functions like traditional fat to deliver the taste and texture consumers demand while reducing calories from fat by 92% for each unit of fat replaced. The impact on your nutritional label is nothing short of amazing.
Check out the reduction in total calories and saturated fat across these applications, and the ones above, made possible by EPG.
FROZEN DAIRY DESSERTS
79% Reduction in Calories from Fat, 77% Total Calorie Reduction (EPG combined with sugar reduction)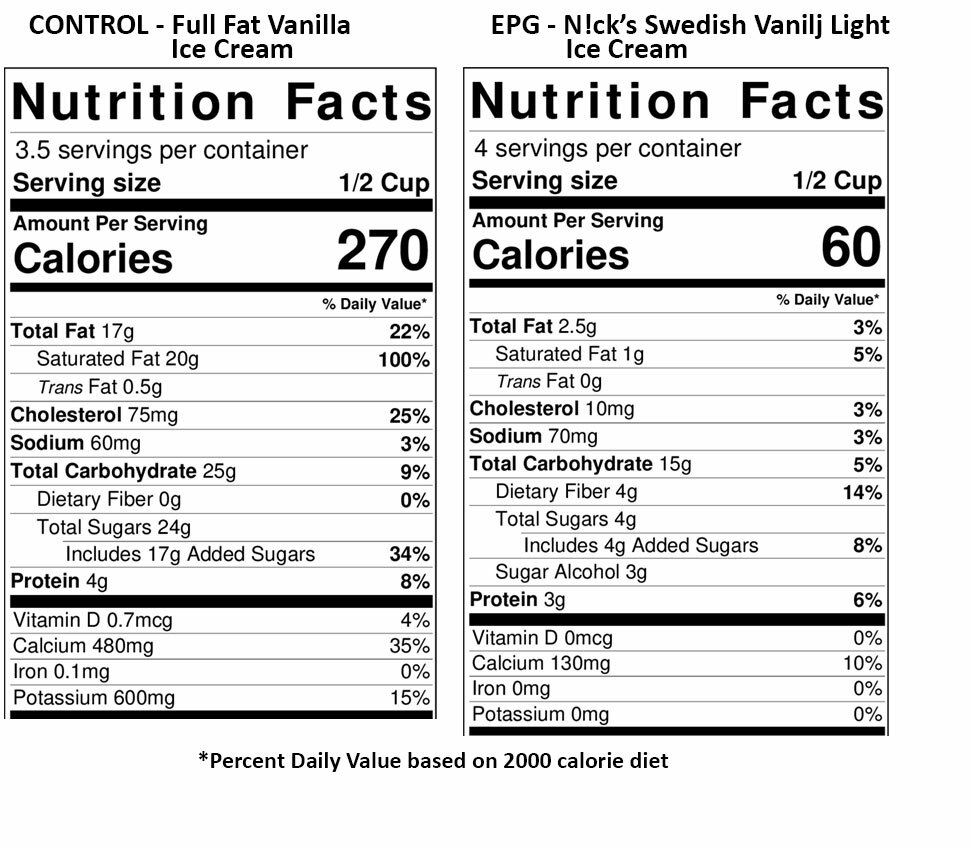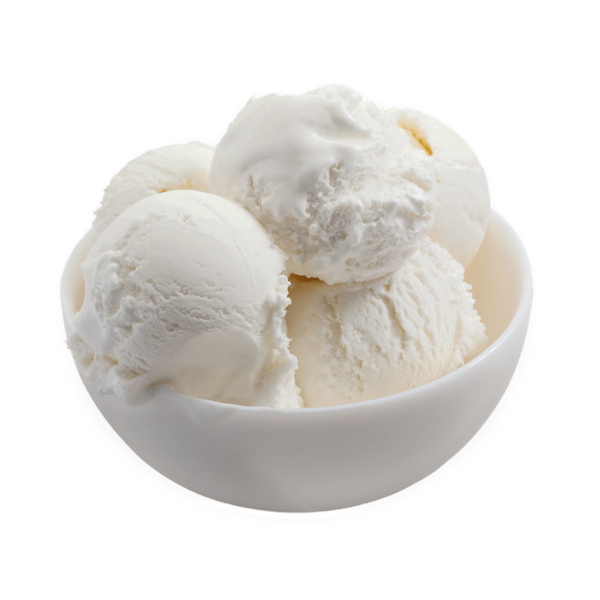 POTATO/CORN CHIPS
74% Reduction in Calories from Fat, 44% Total Calorie Reduction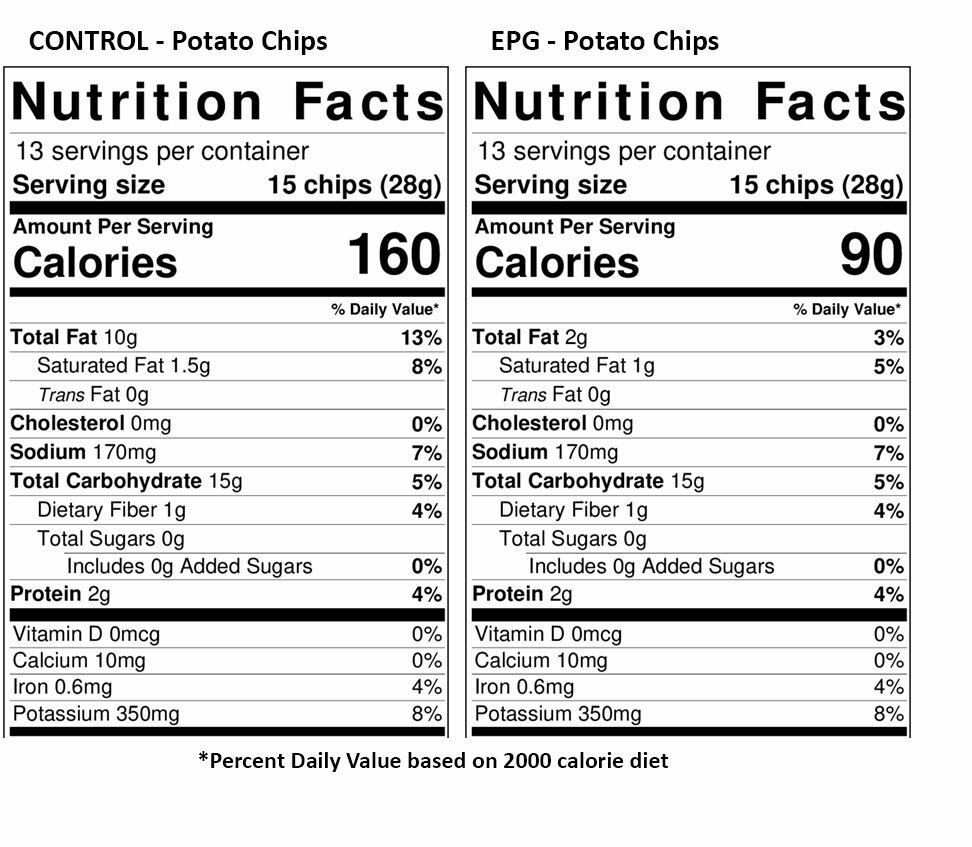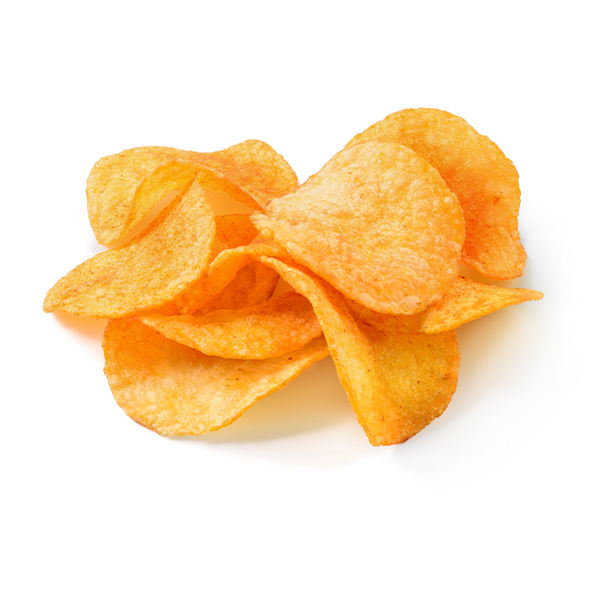 BAKED GOODS & BAKING MIXES
From fudgy brownies to muffins, cake mixes and more, baked goods made with EPG blends with baking shortenings and/or vegetable oils have significant reduction of total calories and absorbable fat—without any trade-offs in taste, texture and overall quality.
74% Reduction in Calories from Fat, 41% Total Calorie Reduction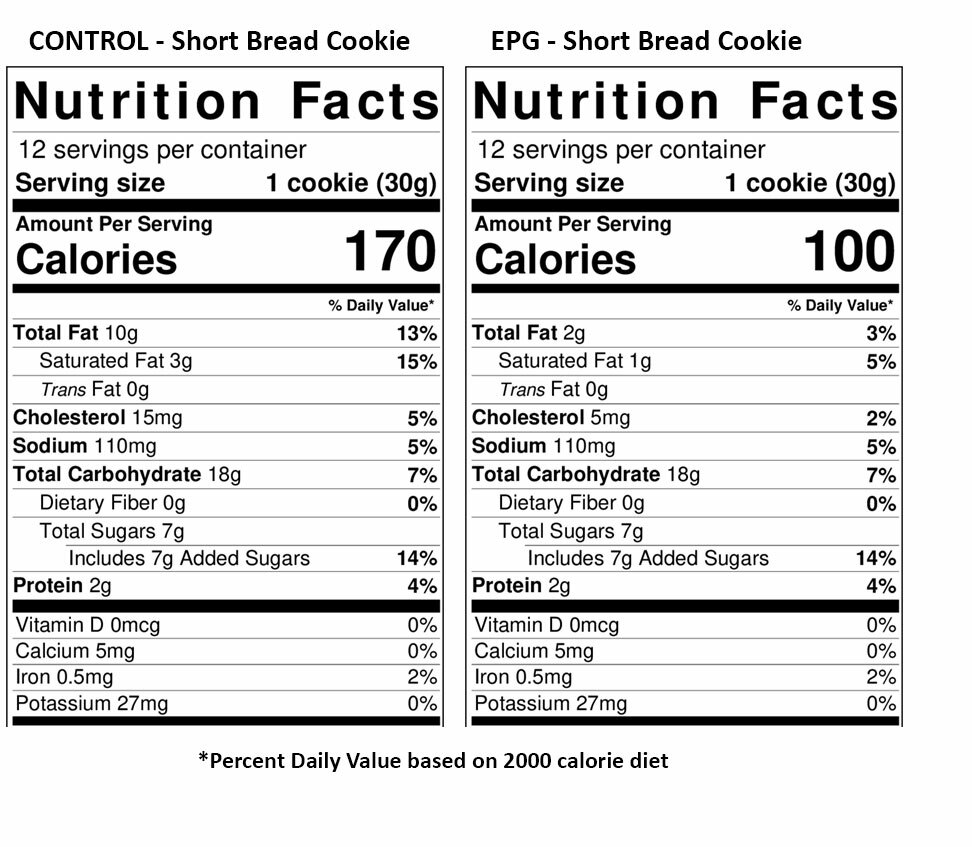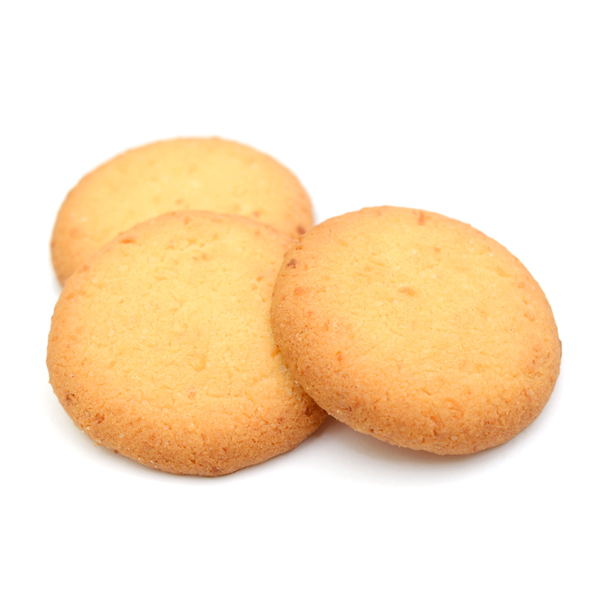 71% Reduction in Calories from Fat, 39% Total Calorie Reduction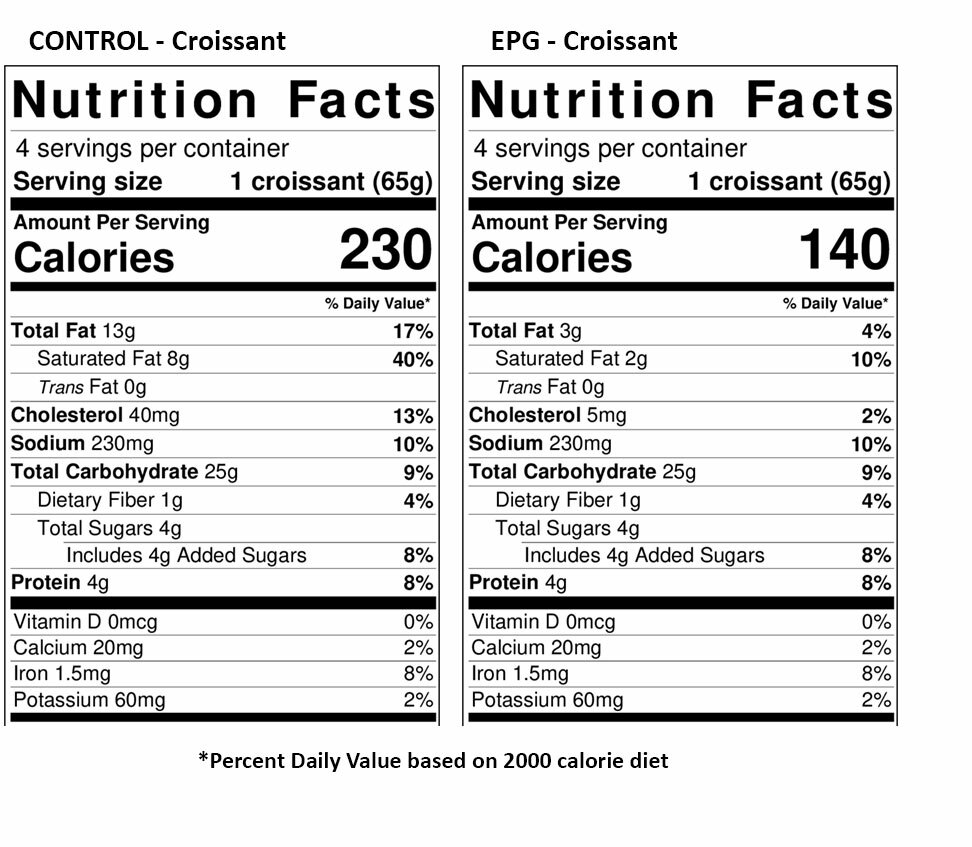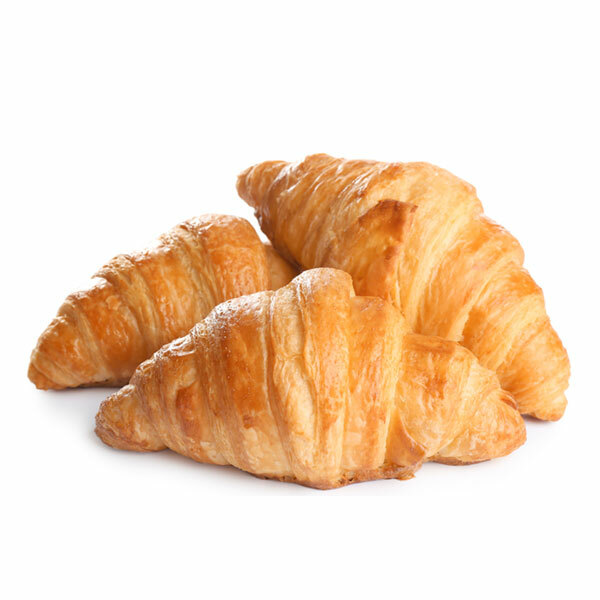 FRYING
Crispy, golden, with that signature hint of roasted flavor—all the reasons to love fried foods, without all the calories from fat. EPG delivers the classic crunch and fresh-out-of-the fryer texture consumers crave.
73% Reduction in Calories from Fat, 37% Total Calorie Reduction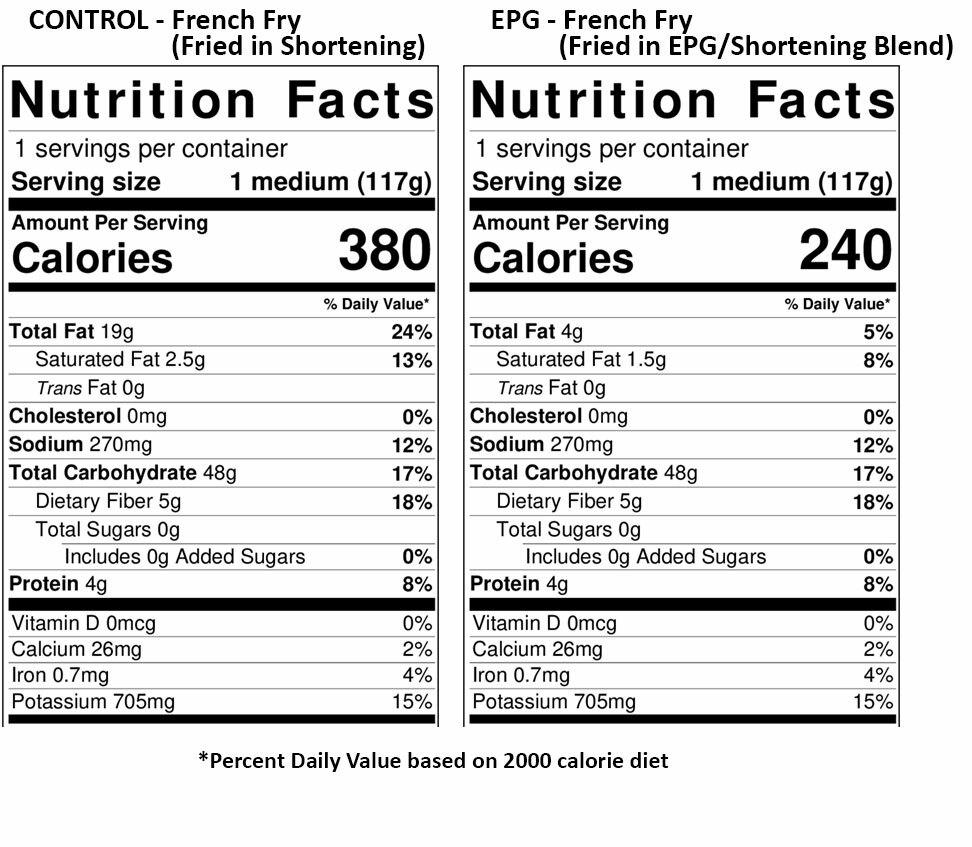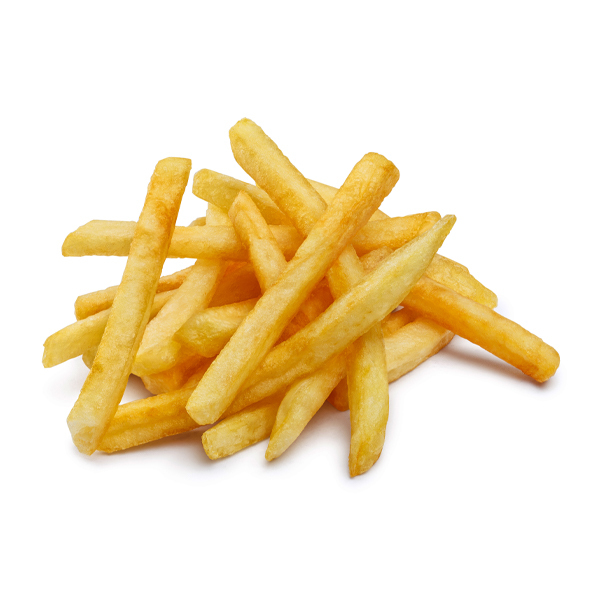 FAQs
How is EPG different than fat substitutes?
Because EPG has a melting point of 102º F, it remains solid at body temperature and does not present any gastrointestinal side effects.
Can EPG replace all the oil or butter in my recipe?
EPG can replace 50% to 85% of fat in a formulation, depending on the application.
Does EPG have any label claims?
EPG is GMO-free, gluten-free, allergen-free, trans-fats-free, vegan, kosher and Halal.
What does EPG taste like?
Like other neutral vegetable-based fats and oils, EPG takes on the flavor of the food it is used in.
How is EPG listed on an ingredient statement?
EPG is currently being labeled as "EPG (modified plant-based oil)"

TASTY INSIGHTS FROM INDUSTRY EXPERTS
Hear what the experts have to say about some of the most pressing issues in the better-for-you food market in our Founder's Table video series.